USJ | Ethiopia Uraga, Honduras Siguatepeque, Nicaragua Jinotega
Bold Profile | Medium-dark roast
Tasting Notes: Toasted Wheat, Brown Sugar, Dark Chocolate
$19
Free
Priority
Shipping in the US
Please select second coffee.
The 12 oz and 5 lbs sizes ship plastic-free, but the 1 lb and 2 lbs coffees comes in USPS's flat rate mailers that are unfortunately made of plastic.
You can select the shipping date at checkout.
IT ALL STARTS AT THE COFFEE FARM
Since starting Driftaway, each month we've roasted four distinct single origin coffees as each flavor profile. This month, we're excited to share a different approach: instead of picking a single coffee that comes as close as possible to each flavor profile, we chose coffees that come together to build the best Fruity, Classic, Balanced or Bold flavors that we can imagine.
OLYMPUS DIGITAL CAMERA
COUNTRY
Ethiopia, Honduras, Nicaragua
PRODUCERS
45 smallholder producers; Mierisch family; Lopez family
REGION
Uraga; Siguatepéque; Jinotega
VARIETAL
Regional Landraces; Java; Red Catuai
DID YOU KNOW
The first recorded coffee blend was the Mocha Java, dating back to the 1600s. The word "mocha" doesn't actually mean that the blend tastes like chocolate (although, it definitely can!) - it actually refers to the port of Moka in Yemen, where unroasted African coffees were loaded onto ships to eventually be brought to Europe to be roasted. On the way there, ships regularly stopped at the island of Java in Indonesia to pick up more coffee: that coffee was mixed together with the African coffees already on board, and were then sold as one coffee blend! Nowadays, though the spelling has changed, roaster still choose a fruitier African coffee to blend with a more earthy coffee from Indonesia, and name that blend Mocha Java.
Price paid by Driftaway (per pound avg. across this months coffees)
Fair Trade price per pound
Coffee C-Market price per pound
Driftaway's World Coffee Research contribution per pound
The Ethiopia Uraga coffee travelled 7,091 miles, the Honduras Siguatepéque travelled 5,565 miles, and the Nicaragua Jinotega travelled 5,978 miles to the Driftaway Coffee roastery in Queens.
Love the coffee? You can share your compliments & tasting observations with the farmers.
WHY DID WE SELECT THESE COFFEES FOR THE BLEND?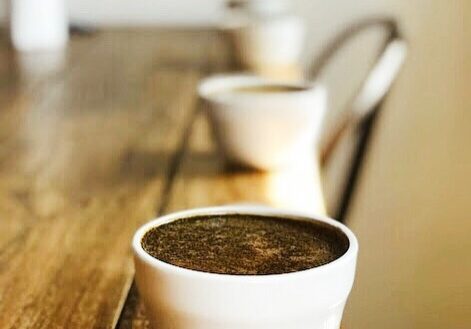 The first coffee making up this Bold profile blend comes from 45 farmers growing coffee in the Uraga region of Ethiopia who delivered their coffee fruit to the Neja Fadil washing station for processing; next is Finca Cerro Azul, grown in Siguatepeque, Honduras by the Mierisch family; and the final component is from Finca Chimborazo in northwestern Nicaragua, grown by the Lopez family.
AVERAGE CUPPING SCORE
86.5
1 year
Length of producer relationship
100% (in 2020)
Transparent coffees purchased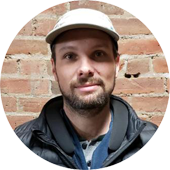 HOW DID WE ROAST THIS COFFEE?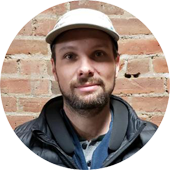 This coffee is being roasted by Ian T. from 12th September to 06th October in Long Island City, Queens. We typically use the Loring Kestrel roaster for this profile. We have strict guidelines for each of the coffee profiles, and this roast has to pass the development time ratio test as measured in real-time by the roasting software, Cropster. Once it does, it is approved for production.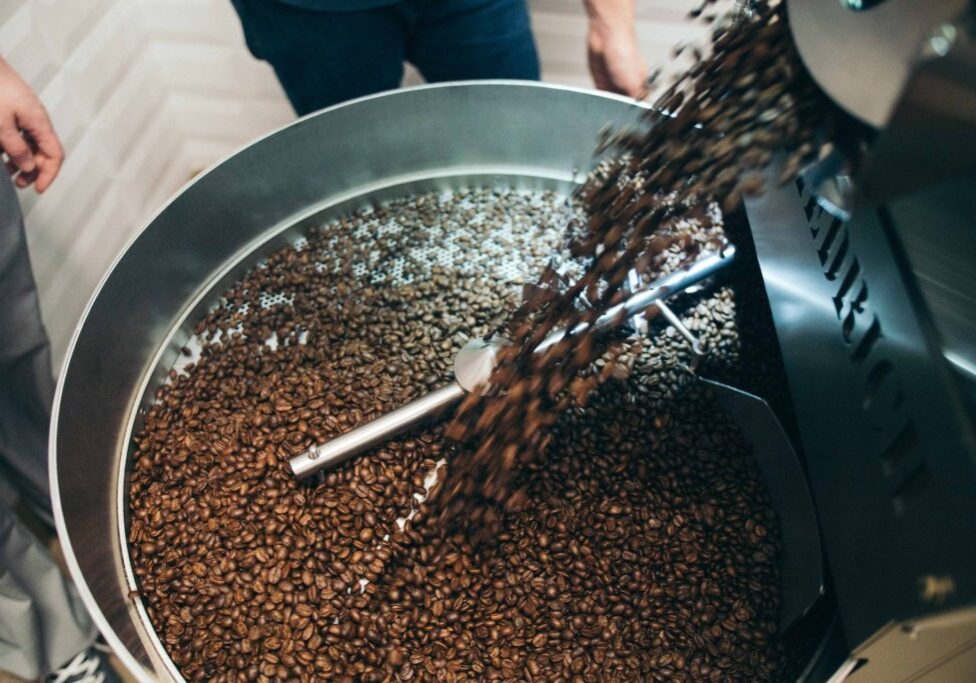 We perform Quality Control via a process of coffee tasting called cupping on all of our production roasts once a week from home as per our Covid-19 shelter in place guidelines. Each cupping is conducted by our roasting staff Kieran D. and Ian T. using standard equipment, and is logged by our Q-certified cupper Ian T. All coffees are evaluated on a scoring scale of 0 to 3.
3.0 = exceptional roast - exceeds expectations

2.5 = on par with profile - matches expectations

2.0 = good roast, but 1 or 2 elements could be improved - needs improvement

1.5 or lower = failed - do not ship