UMS | Uganda Mamboo Sipi Chesiyo
Classic Profile | Medium roast
Tasting Notes: Caramel, Nutty, Milk Chocolate
$19
Free
Priority
Shipping in the US
Please select second coffee.
You can select the shipping date at checkout.
IT ALL STARTS AT THE COFFEE FARM
Mamboo is the name taken by a strong network of select farmers concentrated in the Sipi Falls region. It means 'information' and 'greetings', meanings that can be seen again in their objectives of educating farmers and making new friends through specialty coffee.
Their headquarters is actually a coffee shop, opened up by farmers, for farmers in Kapchorwa town. Their operation is centered on the passion and expertise of Dison Kareng (pictured right), who leads the Mamboo Coffee Network. He is a lead farmer who has organized "elite" farmer groups around multiple collection stations across the Kapchorwa region of Mt. Elgon. His expertise is in knowing this area, these farmers, and their coffees better than anyone else on the mountain.
In order to support farmers in achieving better prices for their coffees, Dison feels that "the most important thing is quality; we handle coffee with quality from harvesting, processing and milling. We train farmers the best agronomic practices, connect them with good agro-input dealers."
The operation is also held together by the decades of trust that Dison has built in his community. From 2 bags to 200, Dison has taken the right step every step of the way, embodying the hustle and spirit that is coming to define this generation of Ugandan specialty farmers.
Dison Kareng says, Quality is everything!
Mamboo farmer training
Meeting of the Mamboo Coffee Network
River washed coffee
River washed coffee
PRODUCER
200 smallholder producers
DID YOU KNOW
In 2021, Dison submitted a coffee to the Uganda Coffee Development Authority's coffee competition, and one first place out of over 50 entries.
Fair Trade price per pound
Coffee C-Market price per pound
Driftaway's World Coffee Research contribution per pound
This coffee travelled 7,107 miles to the Driftaway Coffee roastery in Queens.
Love the coffee? You can share your compliments & tasting observations with the farmers.
WHY DID WE SELECT THIS COFFEE?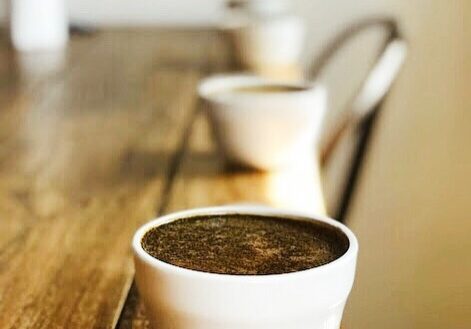 We've been waiting for another great Ugandan coffee for a couple of years, and this one knocks it out of the park! It's caramel sweetness, nutty and milk chocolate flavors are perfect for the Classic profile.
AVERAGE CUPPING SCORE
86.13
1 year
Length of producer relationship
100% (in 2022)
Transparent coffees purchased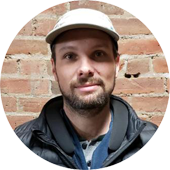 HOW DID WE ROAST THIS COFFEE?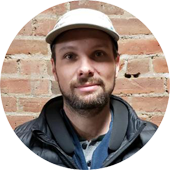 This coffee is being roasted by Ian T. from September 10 to October 4 in Brooklyn. We use the Loring Kestrel roaster for this profile. We have strict guidelines for each of the coffee profiles, and this roast has to pass the development time ratio test as measured in real-time by the roasting software, Cropster. Once it does, it is approved for production.
We perform Quality Control via a process of coffee tasting called cupping on all of our production roasts once a week at our roastery in Williamsburg, Brooklyn. Each cupping is conducted by James M. and Ian T. using standard equipment, and is logged by our Q-certified cupper Ian T. All coffees are evaluated on a scoring scale of 0 to 3.
3.0 = exceptional roast - exceeds expectations

2.5 = on par with profile - matches expectations

2.0 = good roast, but 1 or 2 elements could be improved - needs improvement

1.5 or lower = failed - do not ship
Less than 24 hours after roasting, we bag your coffee in our production facility in Greenpoint, Brooklyn. Our production team is led by Anthony and Torie, and supported by a rotating cast of local artists, musicians and independent professionals.