Balanced Profile | Light-medium roast
Tasting Notes: Floral, Berries, Toasted Almonds
IT ALL STARTS AT THE COFFEE FARM
Surprisingly, Indian coffee has been largely ignored by specialty coffee importers, despite India being the 7th largest coffee producer. It's been difficult for us to find coffee from India, so we were very excited to be introduced to the Kariappa family earlier this year - and we were actually lucky enough to host some of the family at our roasting facility in Brooklyn recently. Though we were only able to get a small amount of their delicious coffee this year, we look forward to featuring more of their coffee as a single origin next year!
The coffee was grown on Kambihalli Estate in the Baba Budangiris, a mountain range in the Western Ghats of India. Kambihalli is run by four extraordinary women of the Kariappa family: mother Nalima and sisters Maanavi, Anusha and Tejini. The estate was passed on to their father C.P. Manu Kariappa, and with his early passing it was left to his wife and daughters.
The famliy has grown sustainable, shade grown, handpicked and sun-dried specialty coffee in the Baba Bundangiris since 1948, and today they've grouped their 100% women-run coffee projects under the umbrella, "Halli Berri". According to the family, they are breaking down barriers of traditional patriarchal coffee communities!
Though they currently source coffees from their two family-owned plantations, their vision is to bring other women-run plantations under the Hali Berri umbrella, in order to enable more women farmers to gain a fair price for their coffees.
Follow them on Instagram: @halliberriliving
Path through coffee forest, photo by Nimish Jain
Picking coffee, photo by Nimish Jain
Coffee flowers, photo by Nimish Jain
Coffee seedlings under shade, photo by Nimish Jain
Coffee flowers, photo by Nimish Jain
Coffee flowers, photo by Nimish Jain
Green cherries, not yet ripe, photo by Nimish Jain
REGION
Bababudan Giri, Chickmagalur
DID YOU KNOW
As the Kariappas say, "Our coffee is grown under the canopy of jungle trees in harmony with the natural forest landscape. The iron rich soil in our area coupled with the high altitude and low temperatures allow our coffee cherries and farm fresh produce to mature slowly creating our unique 'Halli Berri' taste. Our conscious practices ensure we support 296 species of Migratory Birds on our plantation (National Geographic Survey, 2014) and maintain ecological boundaries for the welfare of the fauna living amidst our forests."
Available but not published
Available but not published
Fair Trade price per pound
Coffee C-Market price per pound
Driftaway's World Coffee Research contribution per pound
This coffee travelled 8,227 miles to the Driftaway Coffee roastery in Brooklyn.
WHY DID WE SELECT THIS COFFEE?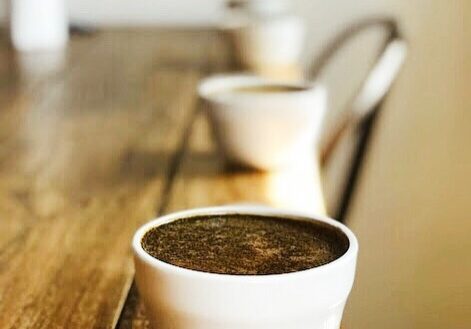 Most of the Indian specialty coffee that we've experienced has a unique spice characteristic and a pleasant, nutty balance. The Kariappa's coffee also adds an incredible complexity, sweet citrus, berries, mild tropical flavors like papaya, and an intense florality.
Beyond the quality and flavor, this coffee is a prime example of the kinds of famers we want to be working with: those that prioritize environmental and social responsibility, and promote the recognition and fair compensation of women on the production side.
The Kariappa's land is a UNESCO biodiversity hotspot, and they work to increase awareness and support of environmentally conscious farms such as theirs. In their quest to preserve the indigenous forests where their coffee grows, they have sucessfully certified the two estates that they own under Rainforest Alliance and UTZ.
Kambihalli Estate is also proudly women-run and feminist focused. This is a feat in an historically patriarchal coffee industry, where 70% of the workforce is made up of women, but most rarely get the recognition and compensation the deserve. We applaud the work of the Kariappa family to call attention to this reality - and call for fairer prices for more women farmers.
AVERAGE CUPPING SCORE
86.5
1 year
Length of producer relationship
100% (in 2022)
Transparent coffees purchased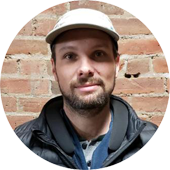 HOW DID WE ROAST THIS COFFEE?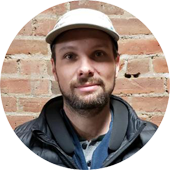 This coffee is being roasted by Ian T. from November 6th to December 1st in Brooklyn. We use the Loring Kestrel roaster for this profile. We have strict guidelines for each of the coffee profiles, and this roast has to pass the development time ratio test as measured in real-time by the roasting software, Cropster. Once it does, it is approved for production.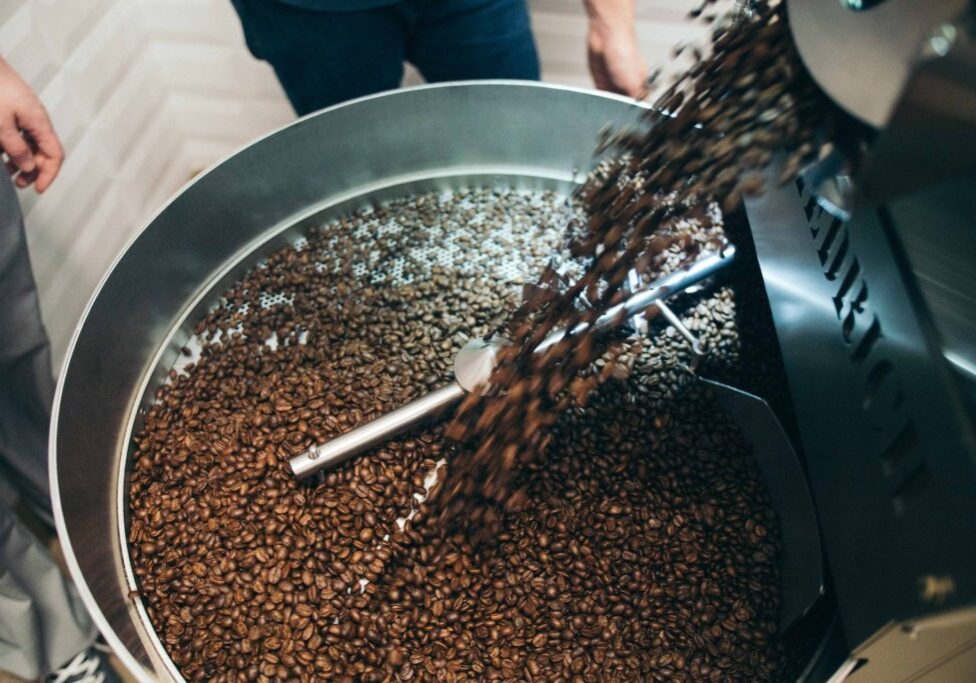 We perform Quality Control via a process of coffee tasting called cupping on all of our production roasts once a week at our roastery in Williamsburg, Brooklyn. Each cupping is conducted by James M. and Ian T. using standard equipment, and is logged by our Q-certified cupper Ian T. All coffees are evaluated on a scoring scale of 0 to 3.
3.0 = exceptional roast - exceeds expectations

2.5 = on par with profile - matches expectations

2.0 = good roast, but 1 or 2 elements could be improved - needs improvement

1.5 or lower = failed - do not ship
Less than 24 hours after roasting, we bag your coffee in our production facility in Greenpoint, Brooklyn. Our production team is led by Anthony and Torie, and supported by a rotating cast of local artists, musicians and independent professionals.