ESP | Rwanda, Papua New Guinea & Peru
Espresso Profile | Medium roast
Tasting Notes: Lemon, Caramel, Graham Cracker
MAKE CAFE-LEVEL ESPRESSO AT HOME!
For everyone who has gotten into home espresso, this one's for you! Driftaway staff has made it a daily ritual to have this blend in our grinders each morning when we pull our own shots. We all love it, and now we're sharing our favorite espresso blend with you every month!
Suggested recipe:
- 17 - 20 grams of ground coffee (about 3 TBSP)
- Finished espresso should weigh 35 - 40 grams (or measure ~2oz)
- Should finish brewing in 20 to 30 seconds
- Best when used 5 to 15 days after roast
We crafted this blend to be optimal for espresso, but you can also use it to make any type of coffee, from electric drip to French press to pour over!
For more tips, visit https://driftaway.coffee/ultimate-brew-guide-for-espresso/
IT ALL STARTS AT THE COFFEE FARM
Ibisi Mountain, Rwanda
The first blend component is from the Ibisi Mountain washing station, which sits within the hills of Southern Rwanda, located a short drive from the Nyungwe Forest, a national park known for its incredible biodiversity. Here, local farmer Bernard Uwitije focused primarily on producing commodity (non-specialty) coffee until 2015, when he realized the potential for processing fully-washed specialty coffees in partnership with Rwanda Trading Company.
Currently, Bernard operates sixteen wet mills and works directly with farmers throughout Rwanda – buying, milling, processing and marketing their coffees – while investing in producing communities through agribusiness training programs. Since 2013, these programs, which focus on cultivation innovation and reducing costs of production, have resulted in an 86 percent increase in farm revenue for producer-partners. It's a highly collaborative effort, which fuels sustainable economic stability from the ground up.
AAAK Cooperative, Papua New Guinea
The next blend component comes from the AAK Cooperative, a group of 64 communities from across the Highlands region of Papua New Guinea, a country in Oceania that comprises the eastern half of the island of New Guinea and its offshore islands in Melanesia. Those 64 communities represent 64 different 'house-lines', single-family villages each with languages and traditions uniquely their own. What they have in common is a pidgin called Tok Pisin, and membership in the AAK Cooperative. AAK stands for Apo, Angra and Kange – the word for 'Unity' in the three major local languages.
With so many disparate cultural groups and languages across the Highlands, PNG culture has traditionally also not lent itself well to cooperative export structures. AAK is one of the few organizations in the country to have successfully organized farmers across the Western, Central and Eastern Highlands into cohesive groups focused on quality, and they are proud of the role that their coffee plays in promoting unity.
Siete Tinajas, Peru
The blend component from Peru comes from six individual farmers: Isidro Huaman, Doris Chua, Edgar Mendoza, Yrma Polo, Valentin Machacca, and Richard Churata. It's our third year roasting this coffee from southern Peru, and it's the best quality we have seen yet, one of the most delicious Peruvian coffees that we have tasted this year.
COUNTRY
Rwanda, Papua New Guinea, Peru
REGION
Southern Nyamagabe, Highlands, Cusco
VARIETAL
Red Bourbon, Typica, Bourbon, Caturra
IMPORTER
Balzac Brothers, Crop to Cup, Caravela
DID YOU KNOW
Want to level-up your espresso? Grab a kitchen scale! Using a scale helps make the whole process easier and more repeatable. You can weigh both your dry coffee grounds as well as your liquid espresso in grams.
Fair Trade price per pound
Coffee C-Market price per pound
Driftaway's World Coffee Research contribution per pound
The Rwanda Southern Nyamagabe coffee travelled 7,027 miles, the Papua New Guinea Highlands travelled 9,062 miles and the Peru Cusco travelled 3,748 miles to the Driftaway Coffee roastery in Brooklyn.
Love the coffee? You can share your compliments & tasting observations with the farmers.
WHY DID WE SELECT THESE COFFEES FOR THE BLEND?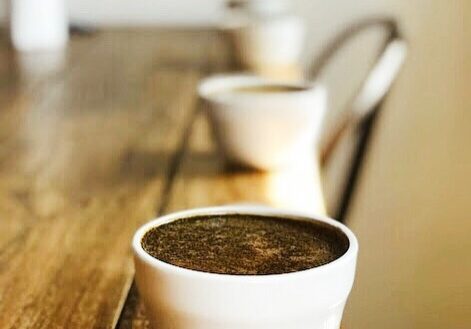 Creating a blend is always a fun, creative endeavor, and making one for espresso is especially rewarding, as an espresso machine will amplify different aspects of each coffee in different ways than other methods of brewing. The Siete Tinajas from Peru provides the caramel-like sweetness, the coffee from the AAAK Cooperative lends body to the blend, and the bright Ibisi Mountain coffee from Rwanda gives the espresso shots their citrus character.
18 x 60 kg, 13 x 60 kg, 20 x 69 kg
1, 3, 3 years
Length of producer relationship
100% (in 2022)
Transparent coffees purchased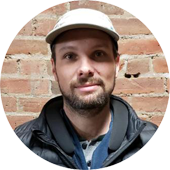 HOW DID WE ROAST THIS COFFEE?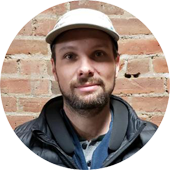 This coffee is being roasted by Ian T. from July 17 to August 16 in Brooklyn. We use the Loring Kestrel roaster for this profile. We have strict guidelines for each of the coffee profiles, and this roast has to pass the development time ratio test as measured in real-time by the roasting software, Cropster. Once it does, it is approved for production.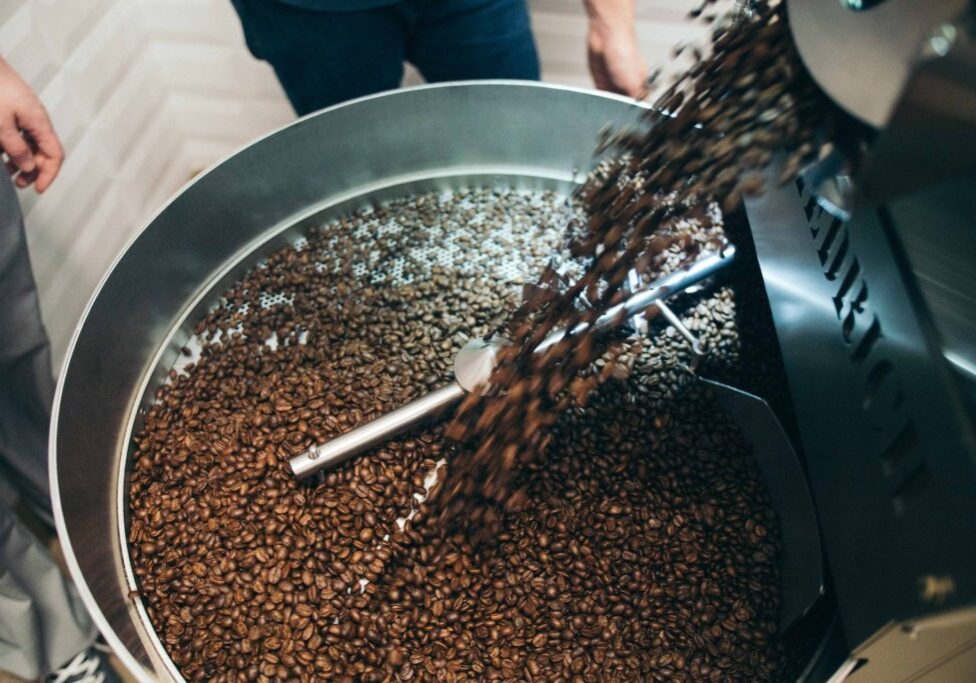 We perform Quality Control via a process of coffee tasting called cupping on all of our production roasts once a week from home as per our Covid-19 shelter in place guidelines. Each cupping is conducted by our roasting staff Kieran D. and Ian T. using standard equipment, and is logged by our Q-certified cupper Ian T. All coffees are evaluated on a scoring scale of 0 to 3.
3.0 = exceptional roast - exceeds expectations

2.5 = on par with profile - matches expectations

2.0 = good roast, but 1 or 2 elements could be improved - needs improvement

1.5 or lower = failed - do not ship
Less than 24 hours after roasting, we bag your coffee in our production facility in Greenpoint, Brooklyn. Our production team is led by Anthony and Torie, and supported by a rotating cast of local artists, musicians and independent professionals.