CBC | Colombia Tablon de Gomez, Brazil Marcelo Assis and Burundi Nyankurazo
Cold Brew Bold Profile | Medium-dark roast
Tasting Notes: Brown Sugar, Bakers Chocolate, Rich
IT ALL STARTS AT THE COFFEE FARM
From the Nariño region of Colombia to the Cerrado Mineiro region of southern Brazil, and across the world to the prized growing region of Ngozi in Burundi, this blend contains three spectacular coffees that are great as single origins and when combined together at a dark roast, create flavors that are exceptionally dynamic, warm and balanced.
Tablón de Gomez, Colombia
The first component is from the Nariño region of Colombia, and makes up 50% of the blend, acting as to balance out the flavors of the three coffees. It was grown by several smallholder farmers (including Carlos Estrella, pictured right) in the Nariño region of southern Colombia, on the border with Ecuador. Our importer partner Caravela collected coffees from farmers in the communities of Tablón de Gómez and Buesaco to build this lot, where some of the most unique microlots in Nariño are grown. Through their farmer education program PECA, Caravela's educators hold ongoing workshops on coffee agromomy, with the goal of helping farmers raise coffee quality & increase productivity.
Marcelo Assis, Brazil
The second component is a coffee from Cerrado Mineiro in Brazil, and makes up 20% of the blend. The farm is known as Bioma Cafe, a partnership between Marcelo Nogueira Assis and Flavio Marcio Silva dating back to 2001. Flavio came from managing the family businesses, and Marcelo was a recent graduate in the technical school of agriculture. By 2010 the two were ready to found their first coffee farm, dedicated 100% to specialty production, in Campos Altos region, Minas Gerais.
The time between was spent evaluating each piece of land that they would later buy – a scientific search for the perfect terroir. A 1200m high plateau in Cerrado Mineiro was eventually selected, 229 hectares divided into six zones. Olhos D'agua is the central plot, where the processing happens.
Nyankurazo, Burundi
The coffee from Ngozi, Burundi makes up the remaining 30% of this blend, and was grown and harvested by several farmers within the Nyankurazo community in northern Burundi, on the border with Rwanda. It was processed at the Nkanda washing station, which is run by Pierre Nzeyimana and his three sons. Pierre started the washing station after working for more than 10 years in other washing stations in Burundi, and now just over 1,200 farmers from the commune of Tangara contribute to Nkanda.
In Burundi, the traditional method of processing coffee after harvest is different from other neighboring countries. Coffee is typically allowed to rest for up to 36 hours in two sessions known as double-fermentation: 12 - 18 hours dry followed by 12 - 18 hours wet. This additional rest before drying adds to this coffee's fruit flavors and sparkling acidity. It is then dried on raised tables for 15 to 20 days.
COUNTRY
Colombia, Brazil & Burundi
PRODUCER
Several smallholder producers, Marcelo Assis & Flavio Silva
REGION
Nariño, Minas Gerais, Ngozi
IMPORTER
Caravela, Crop to Cup, Homage
DID YOU KNOW
Brazil is the largest coffee-producing country in the world, responsible for 1/3 of the world's coffee production!
Fair Trade price per pound
Coffee C-Market price per pound
Driftaway's World Coffee Research contribution per pound
The Colombia Nariño coffee travelled 2,730 miles, the Brazil Minas Gerais travelled 4,489 miles and the Burundi Ngozi travelled 7,094 miles to the Driftaway Coffee roastery in Queens.
Love the coffee? You can share your compliments & tasting observations with the farmers.
WHY DID WE SELECT THESE COFFEES FOR THE BLEND?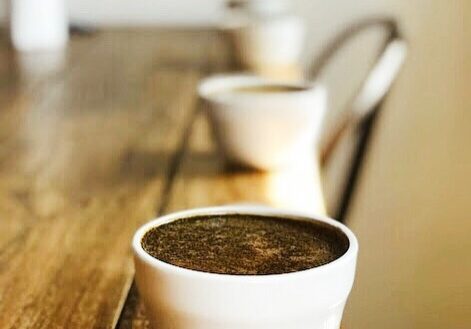 The Colombian component from Tablón de Gómez & Buesaco makes up 50% of the blend, and acts to balance out the flavors of all three coffees.
Next is the Brazilian Marcelo Assis, which accounts for 20% of the blend. Because of the amount of fruit sugar on the surface of these natural processed beans, this coffee adds a pleasant burnt sugar smokiness (think: very, very toasted marshmallow) and some aromatic complexity when taken to this dark roast level.
Finally, the coffee from Burundi is here for its high notes, which cut through the heaviness of the other two coffees and add just a hint of brightness, deepening the complexity of this dark roast. It makes up the remaining 30% of the blend.
AVERAGE CUPPING SCORE
86.75
20 x 70 kg, 18 x 60 kg, 20 x 60 kg
2002, 4, 1 years
Length of producer relationship
100% (in 2022)
Transparent coffees purchased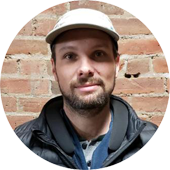 HOW DID WE ROAST THIS COFFEE?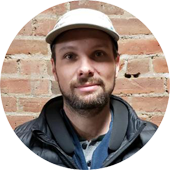 This coffee is being roasted by Ian T. from May 21st to June 14th in Brooklyn. We use the Loring Kestrel roaster for this profile. We have strict guidelines for each of the coffee profiles, and this roast has to pass the development time ratio test as measured in real-time by the roasting software, Cropster. Once it does, it is approved for production.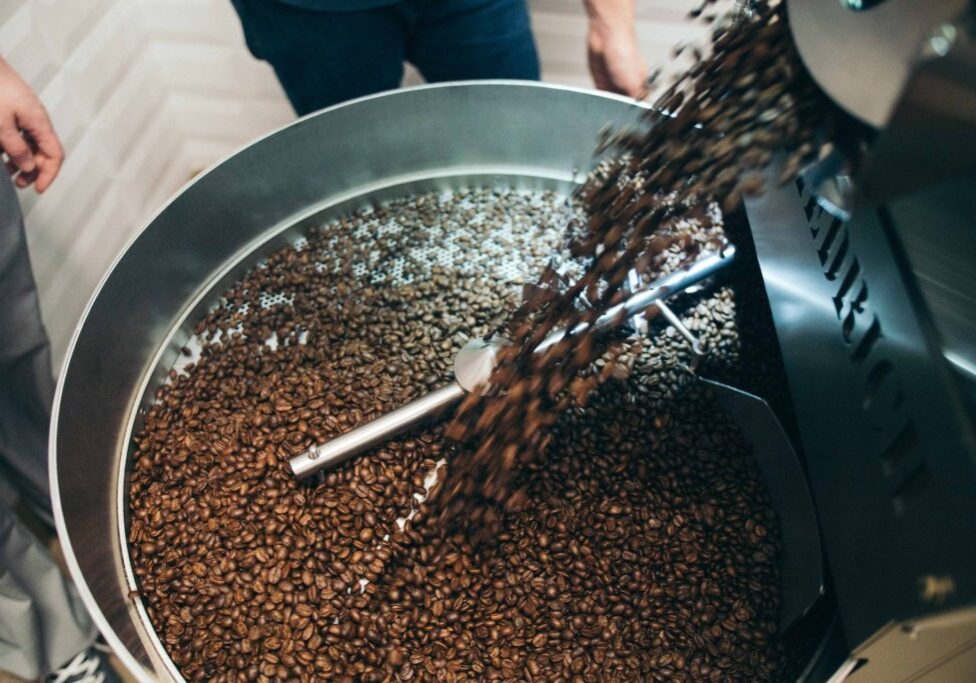 We perform Quality Control via a process of coffee tasting called cupping on all of our production roasts twice a week at our facility in Greenpoint, Brooklyn. Cupping is attended by Q-certified cupper Ian T., roaster Dave H.and founder Suyog M. All coffees are evaluated on a scoring scale of 0 to 3.
3.0 = exceptional roast - exceeds expectations

2.5 = on par with profile - matches expectations

2.0 = good roast, but 1 or 2 elements could be improved - needs improvement

1.5 or lower = failed - do not ship
Less than 24 hours after roasting, we bag your coffee in our production facility in Greenpoint, Brooklyn. Our production team is led by Anthony and Torie, and supported by a rotating cast of local artists, musicians and independent professionals.