BSD | Brazil Sul de Minas Cooxupé Plumeria
Classic Profile | Medium roast
Tasting Notes: Toasted Hazelnuts, Milk Chocolate, Brown Sugar
IT ALL STARTS AT THE COFFEE FARM
This Plumeria lot was grown by all women farmer-members of the Cooxupé cooperative in the south of Minas Gerais, or Sul de Minas, in southern Brazil. One of the main coffee cooperatives in the world, Cooxupé was created in 1932 as an agricultural credit cooperative, and added coffee less than 20 years later. They now collect coffee from 13,000 farmers, 83% of whom are smallholders who make their living from family farming.
Cooxupé offers to its more than 13 thousand cooperative members a series of free guidance and assistance services for farming. The technical department has more than 200 employees, and most of them work directly in the field. They are agronomists, agricultural technicians and veterinarians who visit the properties and assist the farmers with the use of inputs, the preparation of the land, and follow the whole process of coffee production, from planting to harvesting and post harvesting.
REGION
Sul de Minas, Minas Gerais
IMPORTER
Equatorial Coffee Consultants
DID YOU KNOW
Currently, Cooxupé is responsible for 16% of the Brazilian Arabica coffee crop!
Fair Trade price per pound
Coffee C-Market price per pound
Driftaway's World Coffee Research contribution per pound
This coffee travelled 4,489 miles to the Driftaway Coffee roastery in Queens.
Love the coffee? You can share your compliments & tasting observations with the farmers.
ABOUT THE IMPORTER - EQUATORIAL COFFEE CONSULTANTS
Equatorial Coffee Consultants is a coffee supplier and support organization for coffee growers from around the world seeking to expand their scope and accessibility throughout the US specialty coffee industry.
ECC's mission is to carefully source the most extraordinary coffee from various captivating origins and share these roasted coffee beans with ethical coffee roasters & buyers all across the U.S. ECC is continuously developing long-term, sustainable relationships with partners throughout the coffee supply chain in order to provide high-quality coffee products at fair pricing.
Delvin Stern, right, founder of Equitorial CC
WHY DID WE SELECT THIS COFFEE?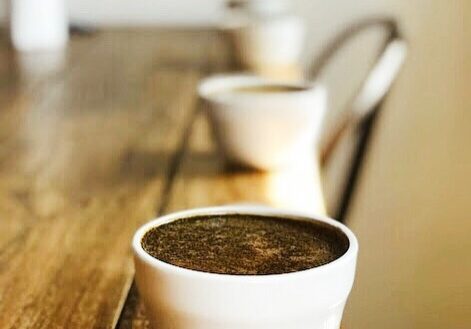 Brazilian coffees are often a perfect choice for the Classic profile, as we look for mild and sweet coffees with some chocolate sweetness. The Plumeria checks all of those boxes, and also gives us a more complex, zesty aroma.
1 year
Length of producer relationship
100% (in 2022)
Transparent coffees purchased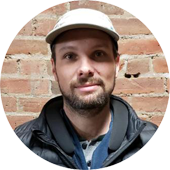 HOW DID WE ROAST THIS COFFEE?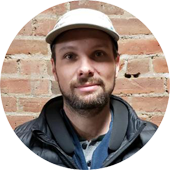 This coffee is being roasted by Ian T. from 29th January to 22nd February 2023 in Brooklyn. We use the Loring Kestrel roaster for this profile. We have strict guidelines for each of the coffee profiles, and this roast has to pass the development time ratio test as measured in real-time by the roasting software, Cropster. Once it does, it is approved for production.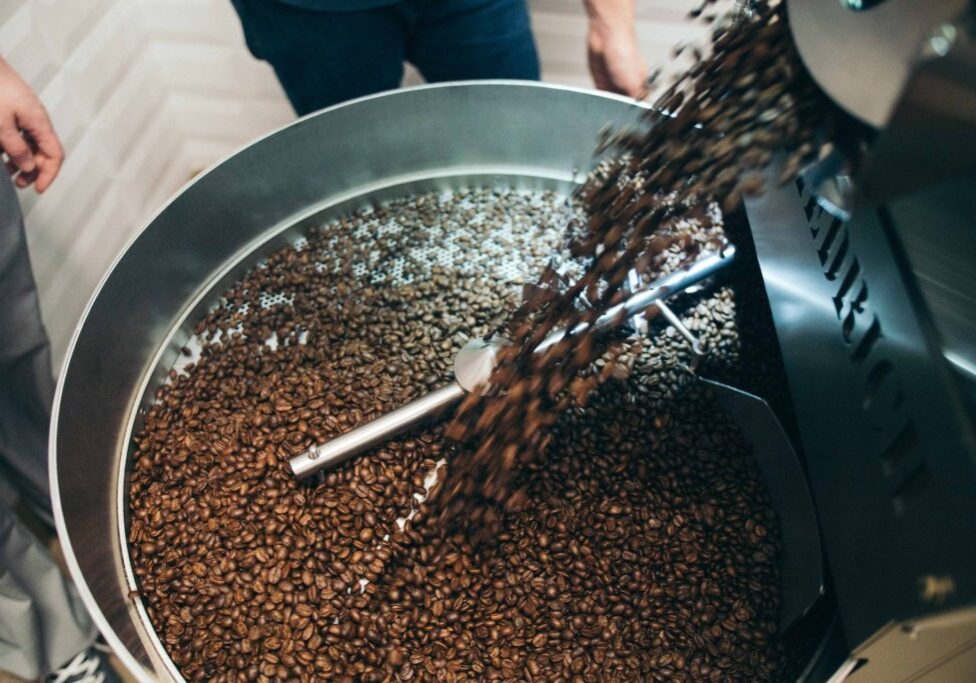 We perform Quality Control via a process of coffee tasting called cupping on all of our production roasts once a week from home as per our Covid-19 shelter in place guidelines. Each cupping is conducted by our roasting staff Kieran D. and Ian T. using standard equipment, and is logged by our Q-certified cupper Ian T. All coffees are evaluated on a scoring scale of 0 to 3.
3.0 = exceptional roast - exceeds expectations

2.5 = on par with profile - matches expectations

2.0 = good roast, but 1 or 2 elements could be improved - needs improvement

1.5 or lower = failed - do not ship