VPK | Vietnam Lam Dong, Papua New Guinea AAK Co-op and India Kalledevarapura Estate
Extra Bold Profile | Dark roast
Tasting Notes: Chocolate, Butter, Earthy
IT ALL STARTS AT THE COFFEE FARM
This month, the Extra Bold profile is a delicious blend of three countries in southeast Asia: various regional producers in southern Vietnam, the AAK Cooperative in the highlands of Papua New Guinea, and from India's Kalledevarapura Estate on the slopes of the Western Ghats in Karnataka.
COUNTRY
Vietnam, Papua New Guinea, India
PRODUCER
Regional producers, AAK Cooperative, Kalledevarapura Estate
REGION
Lam Dong, Highlands, Karnataka
VARIETAL
Catimor, Typica, Bourbon, Caturra, SLN 795
ALTITUDE
900 - 1200, 1400 - 1615, 1219 - 1280 meters
IMPORTER
Mercon, Crop to Cup, Ministry of Kaapi
DID YOU KNOW
The first recorded coffee blend was the Mocha Java, dating back to the 1600s. The word "mocha" refers to the port of Moka in Yemen, where unroasted African coffees were loaded onto ships to eventually be brought to Europe to be roasted. On the way there, ships regularly stopped at the island of Java in Indonesia to pick up more coffee: that coffee was mixed together with the African coffees already on board, and were then sold as one coffee blend!
Fair Trade price per pound
Coffee C-Market price per pound
Driftaway's World Coffee Research contribution per pound
The Vietnam Lam Dong coffee travelled 8,816 miles, the Papua New Guinea Highlands coffee travelled 9,062 miles and the India Karnataka coffee travelled 8,227 miles to the Driftaway Coffee roastery in Queens.
Love the coffee? You can share your compliments & tasting observations with the farmers.
WHY DID WE SELECT THESE COFFEES FOR THE BLEND?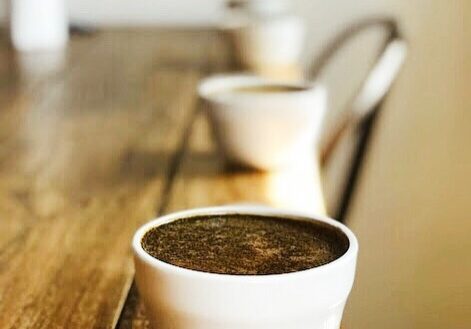 Coffees from East-Asian origins are not as common, especially in the normal rotation of origins at Driftaway, but we've been looking to find and roast more from less common countries like Vietnam and India. We paired these two origins with Driftaway favorite AAK Papua New Guinea, making for an interesting and complex medley of flavors from this part of the world.
AVERAGE CUPPING SCORE
85.5
1, 2 years
Length of producer relationship
100% (in 2022)
Transparent coffees purchased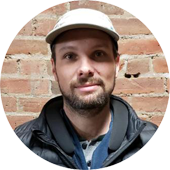 HOW DID WE ROAST THIS COFFEE?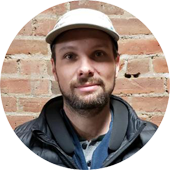 This coffee is being roasted by Ian T. from September 11th to October 5th in Brooklyn. We use the Loring Kestrel roaster for this profile. We have strict guidelines for each of the coffee profiles, and this roast has to pass the development time ratio test as measured in real-time by the roasting software, Cropster. Once it does, it is approved for production.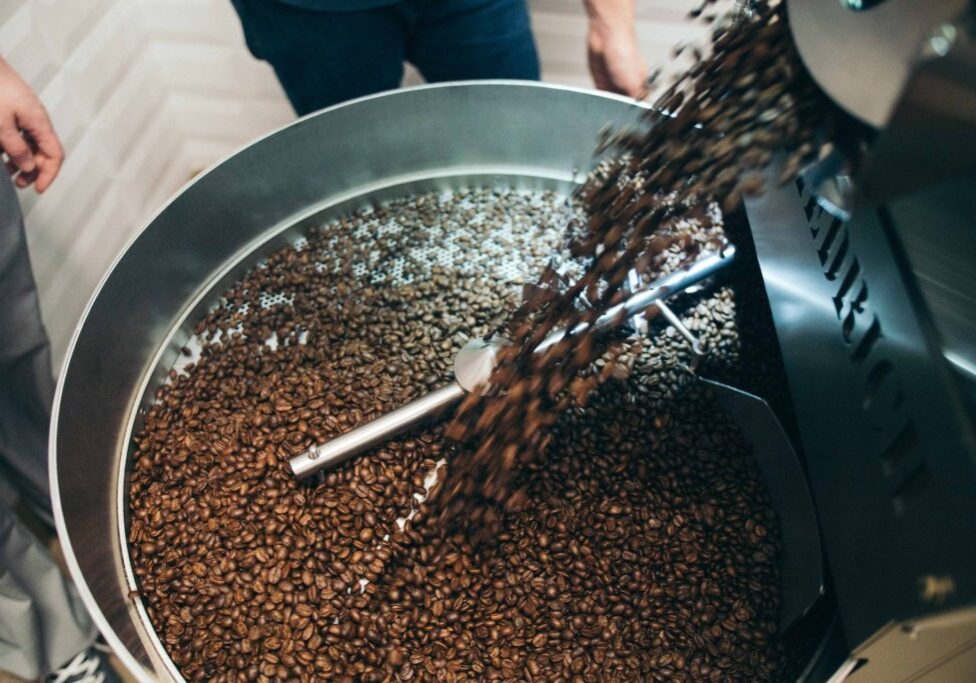 We perform Quality Control via a process of coffee tasting called cupping on all of our production roasts once a week from home as per our Covid-19 shelter in place guidelines. Each cupping is conducted by our roasting staff Kieran D. and Ian T. using standard equipment, and is logged by our Q-certified cupper Ian T. All coffees are evaluated on a scoring scale of 0 to 3.
3.0 = exceptional roast - exceeds expectations

2.5 = on par with profile - matches expectations

2.0 = good roast, but 1 or 2 elements could be improved - needs improvement

1.5 or lower = failed - do not ship