IMC | India Halli Berri & Myanmar Da La Pin
Cold Brew Balanced Profile | Light-medium roast
Tasting Notes: Berries, Molasses, Creamy
IT ALL STARTS AT THE COFFEE FARM
This coffee is a blend of two incredible southeast Asian coffees: one from the Kariappa family in Chikamagalur, India, and the other from 13 smallholder farmers in Da La Pin, Myanmar. Each coffee contributes unique flavors from origin, combining to deliver a truly complex Balanced profile.
KAMBIHALLI ESTATE, INDIA
We were lucky enough to host some of the Kariappa family at our roasting facility in Brooklyn recently! Though we were only able to get a small amount of their delicious coffee this year, we look forward to featuring their coffee as a single origin next year!
This estate is run by four amazing women of the Kariappa family: mother Nalima and sisters Maanavi, Anusha and Tejini. Kambihallli Estate was passed on to their father C.P. Manu Kariappa, and with his early passing it was left to his wife and daughters. The family has grown sustainable, shade grown, handpicked and sun-dried specialty coffee in the Bababudan Giris (western Ghats mountain range of India) since 1948, and today they've grouped their 100% women run coffee projects are under the umbrella "Halli Berri". According to the family, they are breaking barriers of traditional patriarchal coffee communities!
As the Kariappas say, "Our coffee is grown under the canopy of jungle trees in harmony with the natural forest landscape. The iron rich soil in our area coupled with the high altitude and low temperatures allow our coffee cherries and farm fresh produce to mature slowly creating our unique 'Halli Berri' taste. Our conscious practices ensure we support 296 species of Migratory Birds on our plantation (National Geographic Survey, 2014) and maintain ecological boundaries for the welfare of the fauna living amidst our forests."
Though they currently source coffees from their two familly-owned plantations, their vision is to bring other women-run plantations under the Hali Berri umbrella, in order to enable more women farmers to gain a fair price for their coffees.
DA LA PIN VIILLAGE & SHWE TAUNG THU CO-OP, MYANMAR
Like so many of the specialty coffee-producing villages in Myanmar, Da La Pin has had a quick ascension to the top, having only began specialty coffee production (and made their first-ever sale!) in 2018. The 13 members of this coffee group, led by head farmer Moe Kyaw Thu, are a dedicated team that is committed to continually expanding their expertise, improving quality, and increasing the output of speciality coffee. The Da La Pin farmer group is part of a larger cooperative called Shwe Taung Thu, and this coffee is one of the most impressive lots that we tasted from the co-op's member villages.
The mountainous areas around Da La Pin, and the larger Ywangan and Pindaya towns make up the ancestral homeland of the Danu people - and together they form the Danu Self-Administered Zone in Shan State. This Zone is also home to the Shwe Taung Thu co-op and each of Ywangan's coffee-producing villages.
The larger Shwe Taung Thu Cooperative, founded in 2018, was Myanmar's first registered community-based specialty coffee producer association. It now includes 18 communities and 400 members - and 70% of those members are women farmers. The coffee is also wet dry milled at a women-owned processing facility.
Smallholders within the Shwe Taung Thu co-op harvest ripe cherries early in the morning, and all cherries are then brought to collection depots in each individual village. Deliveries are meticulously inspected, graded and sorted — and only fully ripe cherries (between 95% ripeness levels and above) make it onto raised drying beds. Each lot is separated by day and, after slow drying is complete to ~12% moisture levels (between 16-30 days depending on the village altitude), they are sent across town to Amayar Women's Processing Facility in Ywangan for further wet and dry milling.
Ma Su Su Aung, the founder of the 100% women owned and run processing facility, is the fifth generation of a Danu family that's been involved in coffee since the 1930s (going back to her great, great, great grandparents). The women in her life, in particular, influenced and mentored her in learning the coffee trade - this led her to build and open the first mill and coffee washing station in Ywangan in 2017.
An institution in Ywangan, Amayar supports higher incomes and year-round job opportunities for women and youth – not to mention is a massive money and time saver for independent co-ops across the region to have a top-tier local mill.
Ta Lone Cha Waterfall in Da La Pin
U Tun Tun with Moe Kyaw Thu preparing export container at Amayar
Meeting of Da La Pin Farmer Group with Head Farmer Moe Kyaw Thu on right with checkered shirt
Entrance to Amayar mill
A true collaboration
Coffee flowers, photo by Nimish Jain
Ywangan layered mountains
REGION
Bababudan Giri, Chickmagalur & Da La Pin
IMPORTER
Halli Berri & PHD Importers
PRODUCER
Kariappa famliy; Moe Kyaw Thu and 12 other farmers from Da La Pin
DID YOU KNOW
The Danu community from Myanmar...The name Danu comes from Pali, the sacred language of Theravada Buddhism, and translates to "archer," referring to the awesome legend of Prince Kummabhaya and the Pindaya Caves. Among the stalactites and stalagmites high on a limestone ridge, the Prince famously used his bow and arrow to rescue seven princesses trapped in the caves by a giant spider. They carry this heroic story with them through the Danu name, which also underpins the spirit of their language and centuries of distinct customs born from this mystical region.
Fair Trade price per pound
Coffee C-Market price per pound
Driftaway's World Coffee Research contribution per pound
The India Bababudan Giri coffee travelled 8,227 miles and the Myanmar Chickmagalur & Da La Pin travelled 8,067 miles to the Driftaway Coffee roastery in Queens.
WHY DID WE SELECT THIS COFFEE?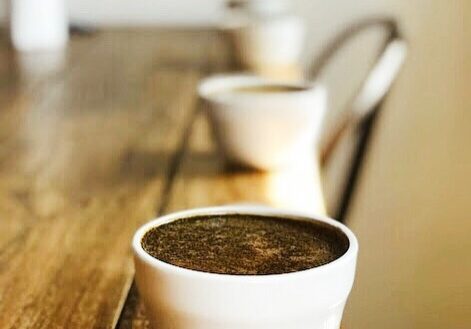 We have been looking for coffees from both India and Myanmar, and were so lucky to have met both the Kariappa family in India and the folks at PHD Coffee in Myanmar. Both of these lots have a unique spice characteristic along with a sweet brightness that made this blend perfect for the Balanced profile.
Beyond the quality and flavor, both of these coffees are prime examples of farmers we want to be working with: those that prioritize environmental and social responsiblilty. The Kariappa's land is a UNESCO biodiversity hotspot, and they work to increase awareness and support of environmentally conscious farms such as theirs. In their quest to preserve the indigenous forests where their coffee grows, they have sucessfully certified the two estates that they own under Rainforest Alliance and UTZ. They also are proudly women-run and feminist focused in the historically patriarchal coffee industry, where 70% of the workforce is made up of women, but most rarely get the recognition and compensation the deserve.
The larger Shwe Taung Thu Cooperative, where the Da La Pin farmers are members, is made up of 70% women-owned farm. The coffee is also wet dry milled at a women-owned processing facility. Since pesticides are prohibited in Ywangan Township, residents and smallholders produce coffee in an organic style. While it is not yet formally organic certified, this is something that our importer partner PHD Coffee is working on with Shwe Taung Thu to formalize in the coming seasons.
AVERAGE CUPPING SCORE
86.5
1 year
Length of producer relationship
100% (in 2022)
Transparent coffees purchased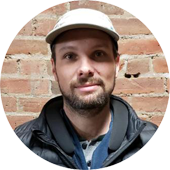 HOW DID WE ROAST THIS COFFEE?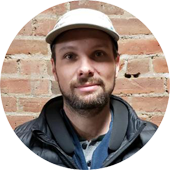 This coffee is being roasted by Ian T. from November 6th to December 1st in Brooklyn. We use the Loring Kestrel roaster for this profile. We have strict guidelines for each of the coffee profiles, and this roast has to pass the development time ratio test as measured in real-time by the roasting software, Cropster. Once it does, it is approved for production.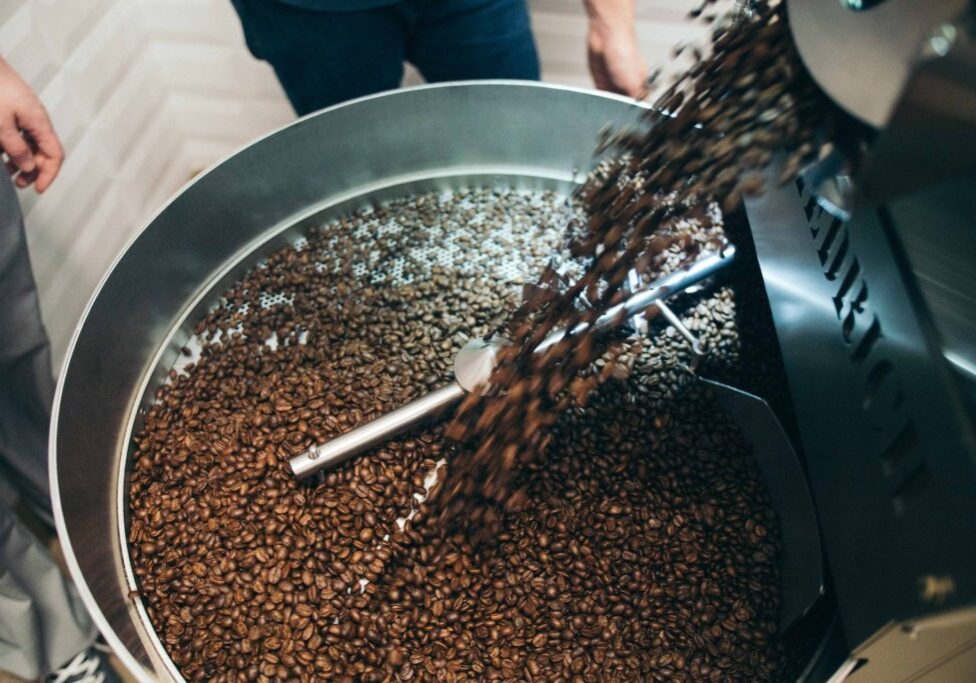 We perform Quality Control via a process of coffee tasting called cupping on all of our production roasts once a week at our roastery in Williamsburg, Brooklyn. Each cupping is conducted by James M. and Ian T. using standard equipment, and is logged by our Q-certified cupper Ian T. All coffees are evaluated on a scoring scale of 0 to 3.
3.0 = exceptional roast - exceeds expectations

2.5 = on par with profile - matches expectations

2.0 = good roast, but 1 or 2 elements could be improved - needs improvement

1.5 or lower = failed - do not ship
Less than 24 hours after roasting, we bag your coffee in our production facility in Greenpoint, Brooklyn. Our production team is led by Anthony and Torie, and supported by a rotating cast of local artists, musicians and independent professionals.