GPK | Guatemala Santa Rosa, Perú San Ignacio and Kenya Kangunu
Extra Bold Profile | Dark roast
Tasting Notes: Smoked Caramel, Baking Spices, Nutty
IT ALL STARTS AT THE COFFEE FARM
This month, the Extra Bold profile is a dynamic blend of coffees from three different countries. The Guatemalan component comes from Verena de Rasch of Finca El Hato, a 150 hectare (370 acre) farm in Santa Rosa. The Peruvian coffee is a collection from 90 women-run farms in San Ignacio, Cajamarca, all members of a larger cooperative. The Kenyan coffee was produced by numerous smallholder farmers, all of whom are members of the Kagaari South Farmers Cooperative Society and delivered their coffee fruit to the Kangunu Coffee Factory managed by Charles Chege Muruga, pictured.
Verena de Rasch owns El Hato and has utilized her love of trees and exotic plants to surround the coffee trees with a native jungle of plants. El Hato's high elevations allow for rich biodiversity, and a great variety of birds flutter through the many different trees. Though the farm was established 84 years ago, it experienced the recent devastation of Coffee Leaf Rust in 2018, when roughly 60% of the farm's crop was lost to the disease. In order to combat the spreading Coffee Leaf Rust, the Rasch family began planting resistant varietals, and filled the fields with over 200,000 new trees.
Las Damas coffee was grown by 90 members of the COOPAFSI (Cooperative Agraria "Frontera San Ignacio") cooperative. When it was officially established in June 1969, gender equality was an important factor since the land they purchased was divided among all members. Gender equality has continued to be a driving force, making this co-op extremely unique in how they empower and promote women farmers. Currently, 30% of the co-op's 300 members are women.
First established in 1998, the Kangunu Factory and cooperative, named the Kangunu Farmers' Cooperative Society, currently supports nearly 1,700 smallholder producers who bring their cherries to the factory. (A factory, or washing station, is where the coffee goes from being a fruit to the dried seed that we roast.) The soils within these areas are rich with volcanic material, as well as being red, due to the high mineral content. Soil health must be maintained to ensure future crops each year – this is why producers intercrop the coffee with banana, maize, and macadamia to shade the coffee and fix various nutrients in the soil.
Charles Chege Muruga, Kangunu factory manager
El Hato - Farm dog & nursery
El Hato - fermentation tanks
El Hato - fermentation tanks
El Hato - Gesha variety
El Hato - new plants
El Hato - new plants
El Hato - nursery
Samples of fresh, unroasted Kangunu coffee being packaged
Kangunu Coffee Flowers
Kangunu tanks sign
View of drying tables at Kangunu Factory
View of drying tables at Kangunu Factory
View of drying tables at Kangunu Factory
Las Damas de San Ignacio
Truck carrying bags of Las Damas coffee
Paula, coffee farmer with Las Damas de San Ignacio
coffee farmer with Las Damas de San Ignacio
Coffee farmers with Las Damas de San Ignacio
Coffee farmer with Las Damas de San Ignacio
Peruvian dancers
Coffee drying, Las Damas de San Ignacio
Las Damas de San Ignacio
PRODUCER
Verena de Rasch & family; 90 women smallholder farmers of the COOPAFSI cooperative; Kagaari Farmers Cooperative Society
REGION
Santa Rosa, Cajamarca, Embu
VARIETAL
Catuai; Typica, Caturra, Mundo Novo; SL28, SL34, Ruiru
IMPORTER
Mercanta, Royal NY, Mercanta
DID YOU KNOW
There are more than 110,000 coffee growers in Peru, most of whom are indigenous and speak Spanish as a second language.
Fair Trade price per pound
Coffee C-Market price per pound
Driftaway's World Coffee Research contribution per pound
The Guatemala Santa Rosa coffee travelled 3,281 miles, the Peru Cajamarca travelled 3,182 miles and the Kenya Embu travelled 7,352 miles to the Driftaway Coffee roastery in Queens.
Love the coffee? You can share your compliments & tasting observations with the farmers.
WHY DID WE SELECT THESE COFFEES FOR THE BLEND?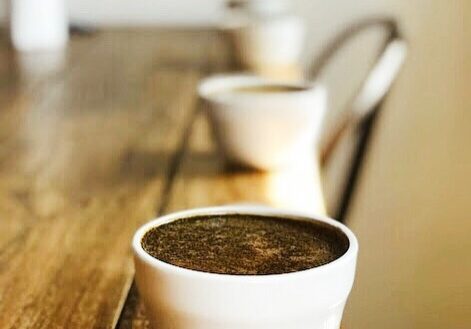 Blends are often built by choosing coffees with complimentary strengths, and the final result of this one is a unique balance of base notes, body and aromatic complexity.
AVERAGE CUPPING SCORE
85.5
20 x 69 kg, 10 x 70 kg, 2 x 60 kg
1, 4, 1 years
Length of producer relationship
100% (in 2022)
Transparent coffees purchased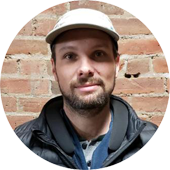 HOW DID WE ROAST THIS COFFEE?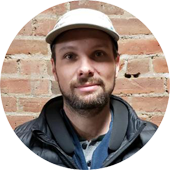 This coffee is being roasted by Ian T. from 6th November to 30th November in Brooklyn. We use the Loring Kestrel roaster for this profile. We have strict guidelines for each of the coffee profiles, and this roast has to pass the development time ratio test as measured in real-time by the roasting software, Cropster. Once it does, it is approved for production.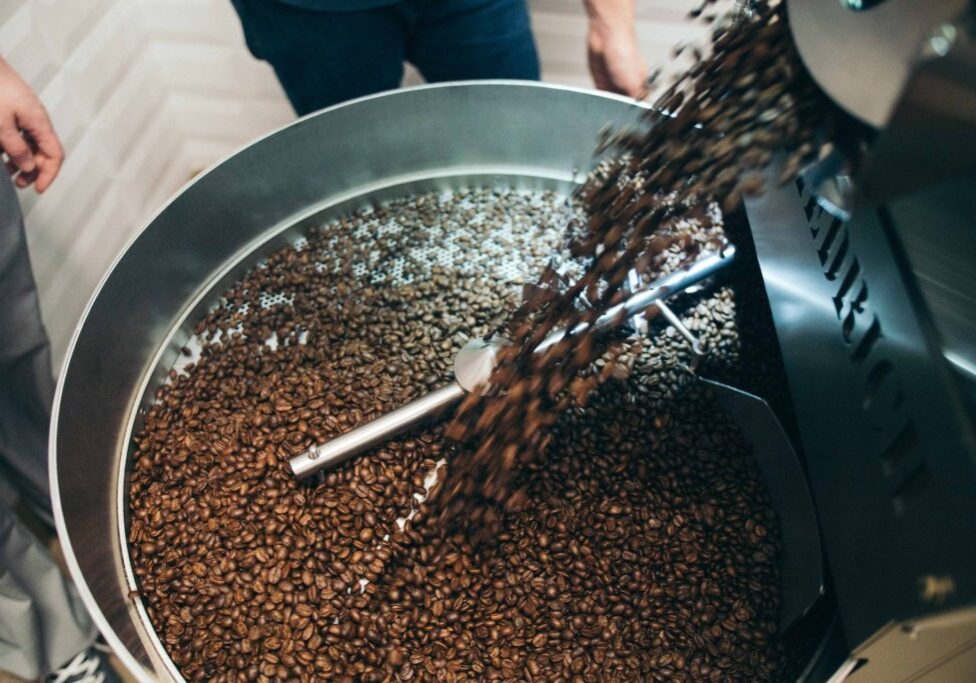 We perform Quality Control via a process of coffee tasting called cupping on all of our production roasts once a week from home as per our Covid-19 shelter in place guidelines. Each cupping is conducted by our roasting staff Kieran D. and Ian T. using standard equipment, and is logged by our Q-certified cupper Ian T. All coffees are evaluated on a scoring scale of 0 to 3.
3.0 = exceptional roast - exceeds expectations

2.5 = on par with profile - matches expectations

2.0 = good roast, but 1 or 2 elements could be improved - needs improvement

1.5 or lower = failed - do not ship