Decaf Profile | Medium Roast
Tasting Notes: Brown Sugar, Raisin, Molasses
$19
Free
Priority
Shipping in the US
Please select second coffee.
You can select the shipping date at checkout.
IT ALL STARTS AT THE COFFEE FARM
Mustafá Estate is run by Ana Mustafá and has been in her family for multiple generations. We buy coffee from them through La Real Expedicion Botanical which is a group of farmers that spans all of Colombia and focuses on direct- trade between roasters and farmers. We have spent some time with Ana Mustafá and Herbert Peñazola who founded LaREB. They are a forward looking group of young coffee growers and entrepreneurs who come from coffee growing families. Ana's approach to farming comes from a lifetime of experience paired with an open-minded use of the latest practices. The resulting coffee is unique and delicious.
DID YOU KNOW
The process by which caffeine is removed from this coffee is called E.A. (ethyl acetate) process. This naturally occurring ester (present in bananas as well as a by-product of fermented sugars) can be isolated and used as a solvent to bond with and remove caffeine from green coffee. First the coffee is sorted and steamed for 30 minutes under low pressure in order to open the coffee seeds' pores and prepare them for decaffeination. The coffee is placed in a solution of both water and ethyl acetate, where the E.A. will begin to bond with the salts of chlorogenic acids inside the seeds. The tank is then drained and re-filled over the course of 8 hours, until caffeine is no longer detected as present. The seeds are steamed once more to remove the ethyl acetate traces. EA is only harmful to humans in very high quantities (400 parts per million or more). The coffee is then dried and readied for export.
Fair Trade price per pound
Coffee C-Market price per pound
Driftaway's World Coffee Research contribution per pound
This coffee travelled 2,478 miles to the Driftaway Coffee roastery in Brooklyn.
WHY DID WE SELECT THIS COFFEE?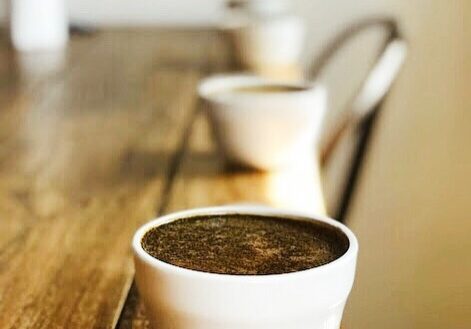 We've been looking for a good decaf for many months now. Many of them taste woody or papery, and are just not enjoyable as a coffee. When we first tasted this decaf, we thought we had mixed up the samples with another coffee.
AVERAGE CUPPING SCORE
85.50
3 years
Length of producer relationship
100% (in 2020)
Transparent coffees purchased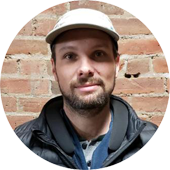 HOW DID WE ROAST THIS COFFEE?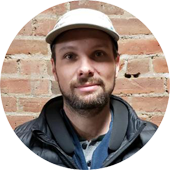 This coffee is roasted by Ian T. in Brooklyn using the Loring Kestrel roaster. We have strict guidelines for each of the coffee profiles, and this roast has to pass the development time ratio test as measured in real-time by the roasting software, Cropster. Once it does, it is approved for production.
We perform Quality Control via a process of coffee tasting called cupping on all of our production roasts once a week at our roastery in Williamsburg, Brooklyn. Each cupping is conducted by James M. and Ian T. using standard equipment, and is logged by our Q-certified cupper Ian T. All coffees are evaluated on a scoring scale of 0 to 3.
3.0 = exceptional roast - exceeds expectations

2.5 = on par with profile - matches expectations

2.0 = good roast, but 1 or 2 elements could be improved - needs improvement

1.5 or lower = failed - do not ship