CAW | Colombia ANEI Women Producers Blend
Bold Profile | Medium-dark roast
Tasting Notes: Brown Sugar, Praline, Toasted Wheat
$19
Free
Priority
Shipping in the US
Please select second coffee.
You can select the shipping date at checkout.
IT ALL STARTS AT THE COFFEE FARM
This coffee is a collection of 700 women producers from the four indigenous communities of Arhuacos, Koguis, Kankuamos and Wiwas. The organization was founded in 1995 by Aurora María Izquierd, an Arhuaca indigenous woman from the Yewrwa community of Sierra Nevada de Santa Marta. ANEI means 'delicious' in her native IKU language. She had a dream to unite these women and improve their income while also maintaining environmentally friendly agricultural practices to preserve the beautiful ecosystems within these communities.
ANEI is truly a unique organization, not only dedicated to ecological preservation, economic empowerment, and creating a future for these communities – but also by assisting with diversifying income via the planting of cocoa with the coffee trees. On top of that, ANEI successfully adopted organic practices and certification amongst all farms – which in turn led to increased revenue.
There are three collection centers for the ANEI producers located throughout the region, making it easy for all communities to access the facilities. The organization currently represents producers from 61 villages in 5 municipalities. They have an overarching goal to work with the earth while ensuring these indigenous communities are recognized for their exceptional coffee. Additionally, ANEI seeks to empower women, and provide future generations with a fruitful source of income in a healthy environment.
Coffee collection center
Delivering coffee to collection center
Quality team
Quality control lab
Drying canopy
Green coffee before roasting
Sey´muke
REGION
Serranía del Perijá, Sierra Nevada de Santa Maria
PRODUCER
700 smallholder producers
MILL / WASHING STATION
SE Origin S.A.S., ASOANEI
DID YOU KNOW
Environmental standards amongst these farms are exceptional, as most of them are located within conservation areas, indigenous reservations, and forest reserves. Other environmental practices are being improved such as wastewater treatment after processing by utilizing the wastewater as a form of biofertilizer. Additionally, shade trees are gradually being planted with the coffee to adapt to the changes in climate, keeping the coffee cool in warm temperatures. Future plans include removing old coffee trees and replacing with younger more resistant varietals such as Colombia and Castillo. Reforestation via the planting of native shade trees will also assist with increasing carbon capture and reforesting bare regions.
Fair Trade price per pound
Coffee C-Market price per pound
Driftaway's World Coffee Research contribution per pound
This coffee travelled 2,064 miles to the Driftaway Coffee roastery in Queens.
Love the coffee? You can share your compliments & tasting observations with the farmers.
WHY DID WE SELECT THIS COFFEE?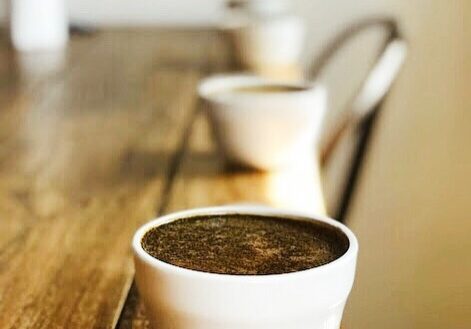 It's been important for us at Driftaway to prioritize women farmers as we search the world for delicious coffees. Women make up 70% of the workforce in coffee, yet systematically have lower access to resources like land, credit and just plain information.
As far as flavor goes, this ANEI coffee makes a really sweet and toasty Bold profile - it takes the heat very well as we bring it just into dark roast territory, and the sugars carmelize into a deep molasses.
AVERAGE CUPPING SCORE
85.75
1 year
Length of producer relationship
100% (in 2022)
Transparent coffees purchased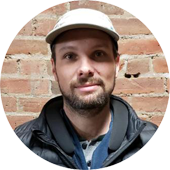 HOW DID WE ROAST THIS COFFEE?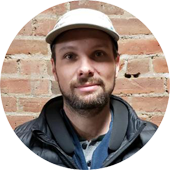 This coffee is being roasted by Ian T. from September 10 to October 4 in Brooklyn. We use the Loring Kestrel roaster for this profile. We have strict guidelines for each of the coffee profiles, and this roast has to pass the development time ratio test as measured in real-time by the roasting software, Cropster. Once it does, it is approved for production.
We perform Quality Control via a process of coffee tasting called cupping on all of our production roasts once a week at our roastery in Williamsburg, Brooklyn. Each cupping is conducted by James M. and Ian T. using standard equipment, and is logged by our Q-certified cupper Ian T. All coffees are evaluated on a scoring scale of 0 to 3.
3.0 = exceptional roast - exceeds expectations

2.5 = on par with profile - matches expectations

2.0 = good roast, but 1 or 2 elements could be improved - needs improvement

1.5 or lower = failed - do not ship
Less than 24 hours after roasting, we bag your coffee in our production facility in Greenpoint, Brooklyn. Our production team is led by Anthony and Torie, and supported by a rotating cast of local artists, musicians and independent professionals.