BNA | Brazil Minas Gerais Natural
Bold Profile | Medium-dark roast
Tasting Notes: Milk Chocolate, Malt, Roasted Almond
IT ALL STARTS AT THE COFFEE FARM
Brazil produces a third of the world's coffee, and the southern state of Minas Gerais accounts for 50% of its annual production. All five of the farms contributing to this blend are situated in micro-regions around Minas, and the first four farmers described below were previously featured together as the Donas do Cafe coffee. All five of these farmers have taken traditional natural processing and added new techniques with an intense focus on quality.
The first coffee in the blend was grown by Adriana Bueno, who runs Sítio Casinhas, a 683-hectare farm (just over 1600 acres) with over 4,000 coffee trees. She inherited it from her father (who in turn had inherited it from his father) when she was 12. With her organization and cultivation, she and her family were able to triple the size of the farm.
The second farm, Sítio Douradinha, is run by Paloma Bueno. Coffee farming runs in her family back to her great-grandparents. She runs this 47-hectare (116 acre) farm with her husband, and is working on new methods of processing the coffee.
Ana Vanessa Carvalho runs Sítio Baixão da Serra, just outside the town of Caldas, also in the southern part of Minas. She also grew up in a coffee-producing family, and eventually started her own farm. She's always finding ways to improve quality and she also looks for ways to get more resources to other small farms in the area.
Next is a coffee from Andreia Oliveira. She runs Fazenda Canta Galo (which is Portuguese for "Singing Rooster Farm"). She learned about coffee farming from her parents and grandparents, and now owns and manages the family farm with her brother. She works hard to improve the quality of the farm, and oversees all aspects from cultivation, management, ripening and drying.
Lastly, we have the coffee from Ecoagricola, a farm run by brothers Marcelo & Roberto Flanzer. It was founded in the 1970s by their father, Henrique Flanzer. He actually used the land for forestry projects, and taught his sons, Marcelo and Roberto, about land use and conservation.
About 15 years ago, Marcelo and Roberto decided to diversify and plant coffee. They chose coffee because of the altitude, climate, water & soil were perfect for coffee production. Amazingly, with all of the coffee produced in Minas Gerais let alone all of Brazil, it had never been planted in this micro-region of Serra do Cabral! The brothers only had their first coffee crop in 2009, and they have already won more than one award for their coffee. They're committed to bettering the environment around them with the work they do, rather than taxing it for their own benefit. Also, they're on Instagram as @ecoagricola
PRODUCERS
Roberto & Marcelo Flanzer, Adriana Bueno, Paloma Bueno, Ana Vanessa Carvalho, and Andreia Oliveira
DID YOU KNOW
Minas Gerais is the largest coffee-producing state of the 26 states that make up Brazil, accounting for almost half of the country's total coffee.
Fair Trade price per pound
Coffee C-Market price per pound
Driftaway's World Coffee Research contribution per pound
This coffee travelled 4,489 miles to the Driftaway Coffee roastery in Queens.
Love the coffee? You can share your compliments & tasting observations with the farmers.
WHY DID WE SELECT THIS COFFEE?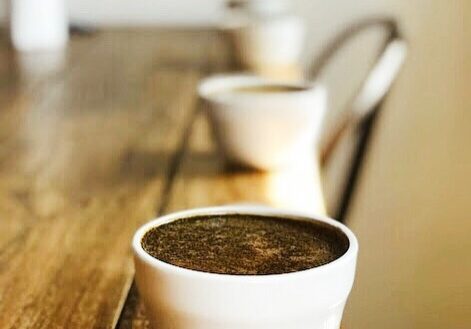 These coffees create a rich and complex Bold coffee this month. The Donas do Cafe coffees have a lot of aromatic complexity, and beautifully complement the dense fudgy base notes of Ecoagricola's natural process lot.
2 years
Length of producer relationship
100% (in 2022)
Transparent coffees purchased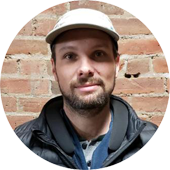 HOW DID WE ROAST THIS COFFEE?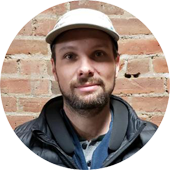 This coffee is being roasted by Ian T. from 27th March to 20th April in Brooklyn. We use the Loring Kestrel roaster for this profile. We have strict guidelines for each of the coffee profiles, and this roast has to pass the development time ratio test as measured in real-time by the roasting software, Cropster. Once it does, it is approved for production.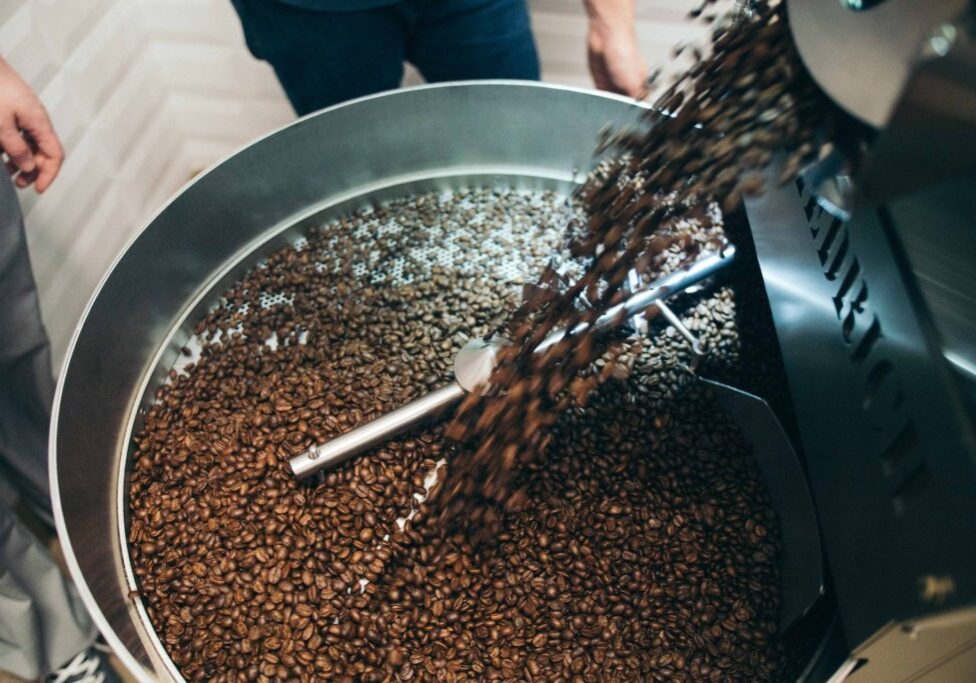 We perform Quality Control via a process of coffee tasting called cupping on all of our production roasts once a week from home as per our Covid-19 shelter in place guidelines. Each cupping is conducted by our roasting staff Kieran D. and Ian T. using standard equipment, and is logged by our Q-certified cupper Ian T. All coffees are evaluated on a scoring scale of 0 to 3.
3.0 = exceptional roast - exceeds expectations

2.5 = on par with profile - matches expectations

2.0 = good roast, but 1 or 2 elements could be improved - needs improvement

1.5 or lower = failed - do not ship