PROFILE#4: Bold | Dark roast
TASTING NOTES: Brown Sugar, Nutmeg, Toasted Marshmellow
IT ALL STARTS AT THE COFFEE FARM
On the foothills of Mt. Elgon the best coffee grows near the top of ridges that just above deep valleys. Gibuzale is a micro-region within Buginyanya, which is one of the highest of these narrow plateaus. Coffee from all the way up to the park border finds its way down to the Gibuzale Washing Station where day lots are traceable down to the individual farmer. When deliveries range from 3 to 30 KGs of cherries, this is no easy task.
Since it's revival in 2005, Gibuzale coffee has improved dramatically and can be credited to competent partners investing heavily in technology, lot separation, training and quality – making Gibuzale Washing station an outpost of organized coffee buying on a mountain full of individual smallholders.
DID YOU KNOW
Uganda, the self-proclaimed pearl of Africa, produces 80% Robusta, and 20% Arabica, even today. There's a lot of promise for Ugandan coffee in the specialty coffee industry, with a chance to turn that ratio towards more arabica.
Price paid by Driftaway (per pound avg. across Sept / Oct 2019 coffees)
Fair Trade price per pound
Coffee C-Market price per pound
Driftaway's World Coffee Research contribution per pound
This coffee travelled 7,100 miles to the Driftaway Coffee roastery in Brooklyn.
Love the coffee? You can share your compliments & tasting observations with the farmers.
WHY DID WE SELECT THIS COFFEE?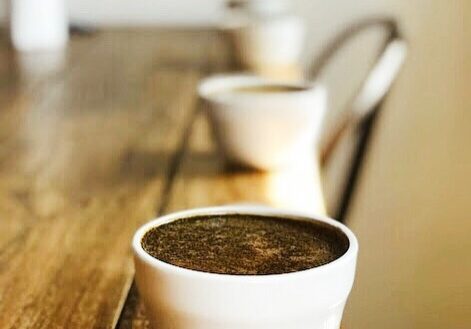 We received this sample from our trusted, long-term green bean importer and friends at Crop to Cup Coffee based in Brooklyn, New York. Crop to Cup started working in coffee in Uganda in 2007.  In fact, this was their very first job in coffee - reviving washing stations on Mt. Elgon which had been dormant for the past sixty years. We've been buying Ugandan coffee from them for 5 years now, and they are one of two suppliers we work with for Ugandan coffee.
Since this was a coffee we carried 12 months ago, we did not evaluate other samples. In fact, we were eagerly waiting for this coffee to arrive so that we could slot it in to our coffee calendar. After cupping the arrival sample on August, 5th 2019 and scoring it at 86.63, we selected this lot and decided to move ahead with finalizing our order.
Says our lead roaster and green coffee buyer Ian T. - "I've personally tasted this coffee for 4 years over and over whenever its arrived, and this is definitely the best year. It's reached a new level!"
AVERAGE CUPPING SCORE
86.63
2 years
Length of producer relationship
10% (in 2019)
Transparent coffees purchased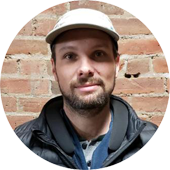 HOW DID WE ROAST THIS COFFEE?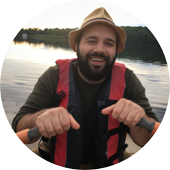 This coffee is being roasted by Dave H. from Sep 15 to Oct 6th, 2019 at Pulley Collective in Red Hook, Brooklyn. We typically use the Loring S35 Kestrel roaster for this profile - this roaster roasts the beans through convection (heated air) roasting. We have strict guidelines for each of the coffee profiles, and this roast has to pass the development time ratio test as measured in real-time by the roasting software, Cropster. Once it does, it is approved for production.
We perform Quality Control via a process of coffee tasting called cupping on all of our production roasts twice a week at our facility in Greenpoint, Brooklyn. Cupping is attended by Q-certified cupper Ian T., roaster Dave H.and founder Suyog M. All coffees are evaluated on a scoring scale of 0 to 3.
3.0 = exceptional roast - exceeds expectations

2.5 = on par with profile - matches expectations

2.0 = good roast, but 1 or 2 elements could be improved - needs improvement

1.5 or lower = failed - do not ship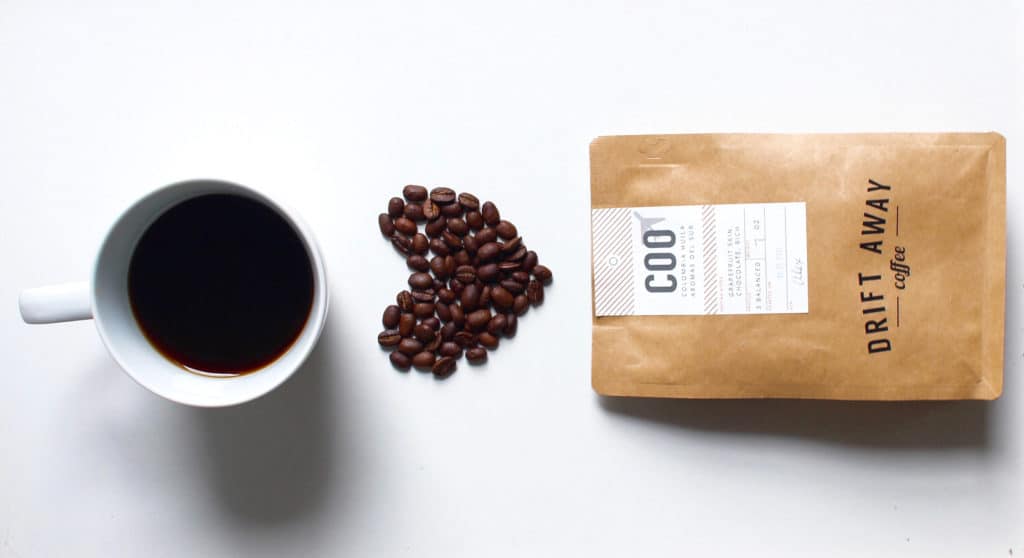 GET MOM
THE PERFECT GIFT
Fresh roasted coffee subscriptions delivered home