EKM | ETHIOPIA KATA MADUGA KEDAMAI
PROFILE#1: Fruity | Light roast
TASTING NOTES: Floral, Honey, Peach
IT ALL STARTS AT THE COFFEE FARM
Kedemai Cooperative (estd. 2018) is located 25 km from Agaro town, and organized under the Kata Maduga Farmers Coop Union. Loans from local banks allowed the 180 founding members of Kedemai to construct a washing station and purchase equipment.
Within 2 years the cooperative was able to repay loans in full. Through the Kata Muduga system, 90% of the price goes directly to the cooperative. Farmers are paid cash upon delivery of cherry, plus end of season bonus and member dividends. Kedemai and Kata Maduga have also donated funds to local school construction.
PRODUCER
225 smallholders, Kedamai Co-op
DID YOU KNOW
Ethiopia is a coffee powerhouse. It's the birthplace of coffee, the 7th largest producing country in world, and one of the globes leading consumers of coffee as well.
Price paid by Driftaway (per pound avg. across Sept / Oct 2019 coffees)
Fair Trade price per pound
Coffee C-Market price per pound
Driftaway's World Coffee Research contribution per pound
This coffee travelled 7,471 miles to the Driftaway Coffee roastery in Brooklyn.
Love the coffee? You can share your compliments & tasting observations with the farmers.
WHY DID WE SELECT THIS COFFEE?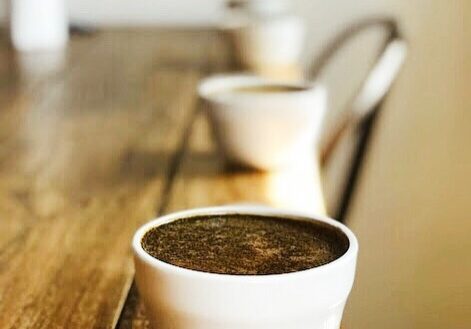 We received this sample from our trusted, long-term green bean importer and friends at Crop to Cup Coffee based in Brooklyn, New York. Crop to Cup started working in Ethiopia in 2013. Coffee industry in Ethiopia is highly organized and somewhat political, but this region to the west of traditional growing regions is newer and part of a new Kata Maduga co-op union.
Our lead roaster and green coffee buyer Ian T. cupped this coffee at a Crop to Cup Ethiopian coffee cupping event held in February in Brooklyn. He tasted over 60 samples from Ethiopia blind and this one really stood out. It happened to be from a part of Ethiopia that we've never had coffee from before. "I selected this one purely based on my experience of it, knowing nothing else of it"
AVERAGE CUPPING SCORE
84.75
1 year
Length of producer relationship
10% (in 2019)
Transparent coffees purchased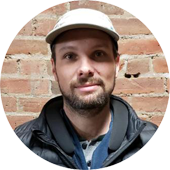 HOW DID WE ROAST THIS COFFEE?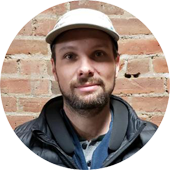 This coffee is being roasted by Ian T. from Sep 15 to Oct 6th, 2019 at Pulley Collective in Red Hook, Brooklyn. We typically use the Probat UG-22 roaster for this profile. We have strict guidelines for each of the coffee profiles, and this roast has to pass the development time ratio test as measured in real-time by the roasting software, Cropster. Once it does, it is approved for production.
We perform Quality Control via a process of coffee tasting called cupping on all of our production roasts twice a week at our facility in Greenpoint, Brooklyn. Cupping is attended by Q-certified cupper Ian T., roaster Dave H.and founder Suyog M. All coffees are evaluated on a scoring scale of 0 to 3.
3.0 = exceptional roast - exceeds expectations

2.5 = on par with profile - matches expectations

2.0 = good roast, but 1 or 2 elements could be improved - needs improvement

1.5 or lower = failed - do not ship